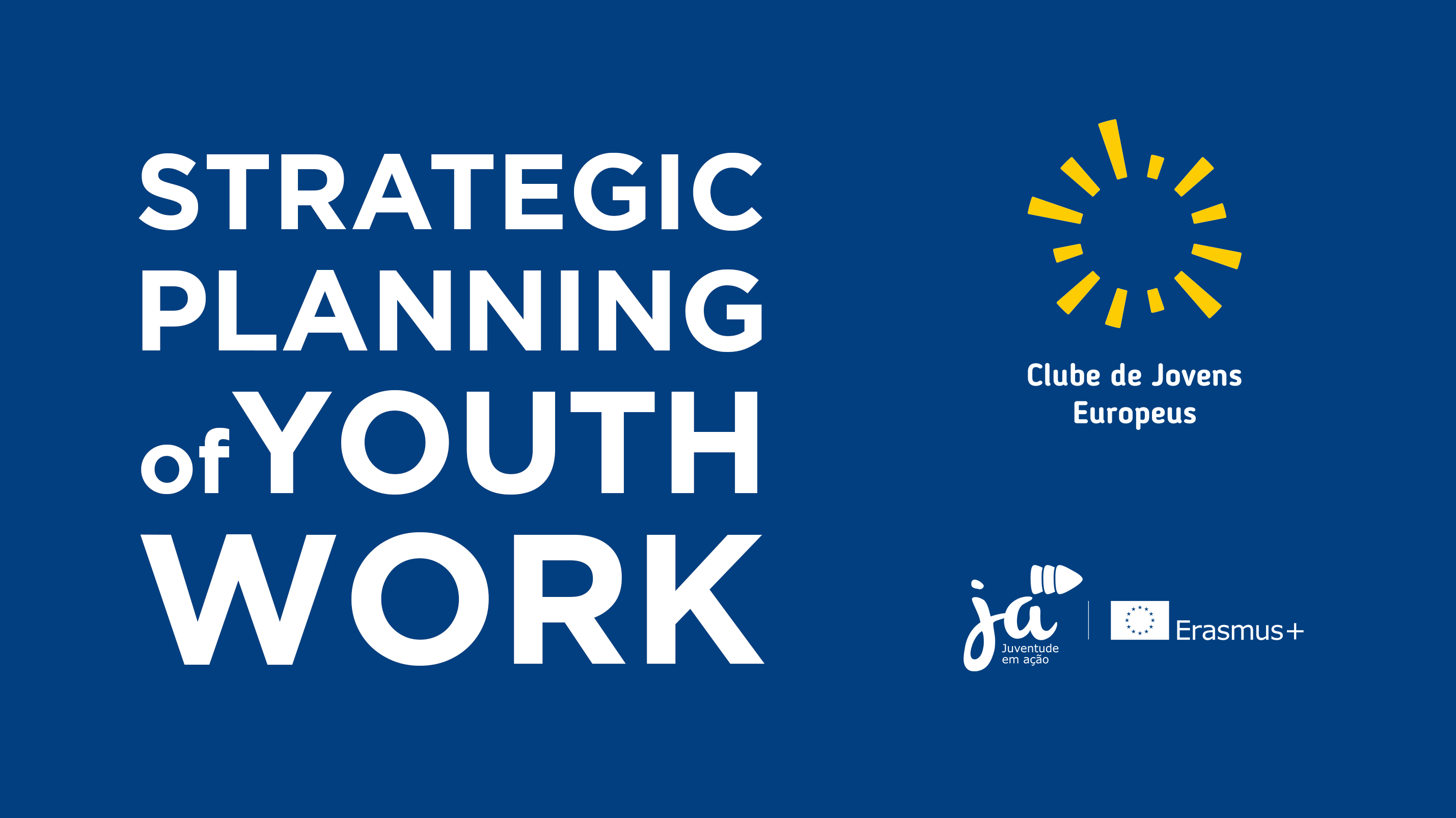 Recently E+ programme changed, new types of projects and financing were introduced. The former programme was more based and financed on singular projects while the new programme offers more systematic approach – possibility for accreditation and easier financing mechanism.
This is a great opportunity for small-mid size organizations, which are mainly working with young people and KA1 type of projects, for systemizing their work, introducing more continuous and structured activities, involving more young people to a higher level. However, youth workers and small-mid size NGOs have low level of skillset needed to adjust for new programme.
The goal of this project was to increase quality of youth work of 4 partner organizations and their readiness to actively and purposefully participate in new E+ programme, and organize their activities in a strategic manner.
"Strategic Planning of Youth Work" was a small-scale partnership project under Key Action 2 of Erasmus+ Programme. It was co-funded by the Portuguese National Agency – Erasmus+ Juventude em Ação.
OBJECTIVES
To increase strategic thinking and planning competences of 16 youth workers from 4 countries until the end of project.

To facilitate exchange of good practices and discuss possible collaboration when preparing strategic plans of activities (plans of activities when having accreditation) of each partner organization until the end of project.
IMPACT
During the project, organizations crystalized their vision, target groups, areas of operation and activities accordingly. Thanks to it, partners are better prepared to plan and structure future activities so they correspond to the main objectives of organization, needs of target groups and activities they do.
Furthermore, organizations will have accreditation and prepared structured plans of activities given to evaluate for financing. Thanks to this project, we will be able to do it in significantly higher quality. We believe it will lead to more stable financing of activities, increased self-confidence of youth workers in terms that they have work in the future as well as the feeling that what they do are more meaningful and continuous, efforts building-up on each other, results and impact more visible.
PARTNERS
Collaboration was formed by 5 partners from PT, HU, CZ and SK who face similar problems and needs.
ACTIVITIES
To achieve these objectives, we organized two mobility activities. Two short-term joint staff training events, in Slovakia, where we focused on increasing our strategic thinking an planning competences. And a second one in Portugal, where we cooperated together with youth workers from all partners to finalize strategic plans of activities, for when all partners have Erasmus+ accreditation.
#1 | SLOVAKIA
The first activity of the Strategic Planning of Youth Work Erasmus+ project was a training course in Počúvadlo, Slovakia. The training course was designed to increase the strategic thinking and planning competences of the youth workers involved in the project. A total of 17 participants from the four partner organizations attended the training, which lasted for a week.
The training was led by experienced trainers who provided the youth workers with valuable insights and practical tools for strategic planning and thinking. The participants were taught various techniques and methods to help them analyze and evaluate their current situation, set goals, and develop action plans. They were also given the opportunity to work on real-life examples and case studies to apply the skills they learned in practice. The participants were also given the opportunity to work in group and get to know their peers from other countries, which helped in fostering a sense of collaboration and teamwork among them.
The week-long training course in Počúvadlo was an intensive and highly interactive experience for the participants. The trainers effectively conveyed the importance of strategic thinking and planning for the success of youth work, and the participants left the training with a deeper understanding of how to apply these skills in their own work. They also learned how to work collaboratively and effectively with other organizations from different countries. The training was indeed beneficial for all participants and an essential step in achieving the project's goal and objectives.
RESULTS
As a result of this project 3 of the 4 partner organizations have prepared for Erasmus+ Accreditation application. K86, from Slovakia, due to being the more unexperienced of all the partners is not going to apply for now, but like the rest of the partners it has benefited immensely in the definition of better processes and strategic planning of their youth work.