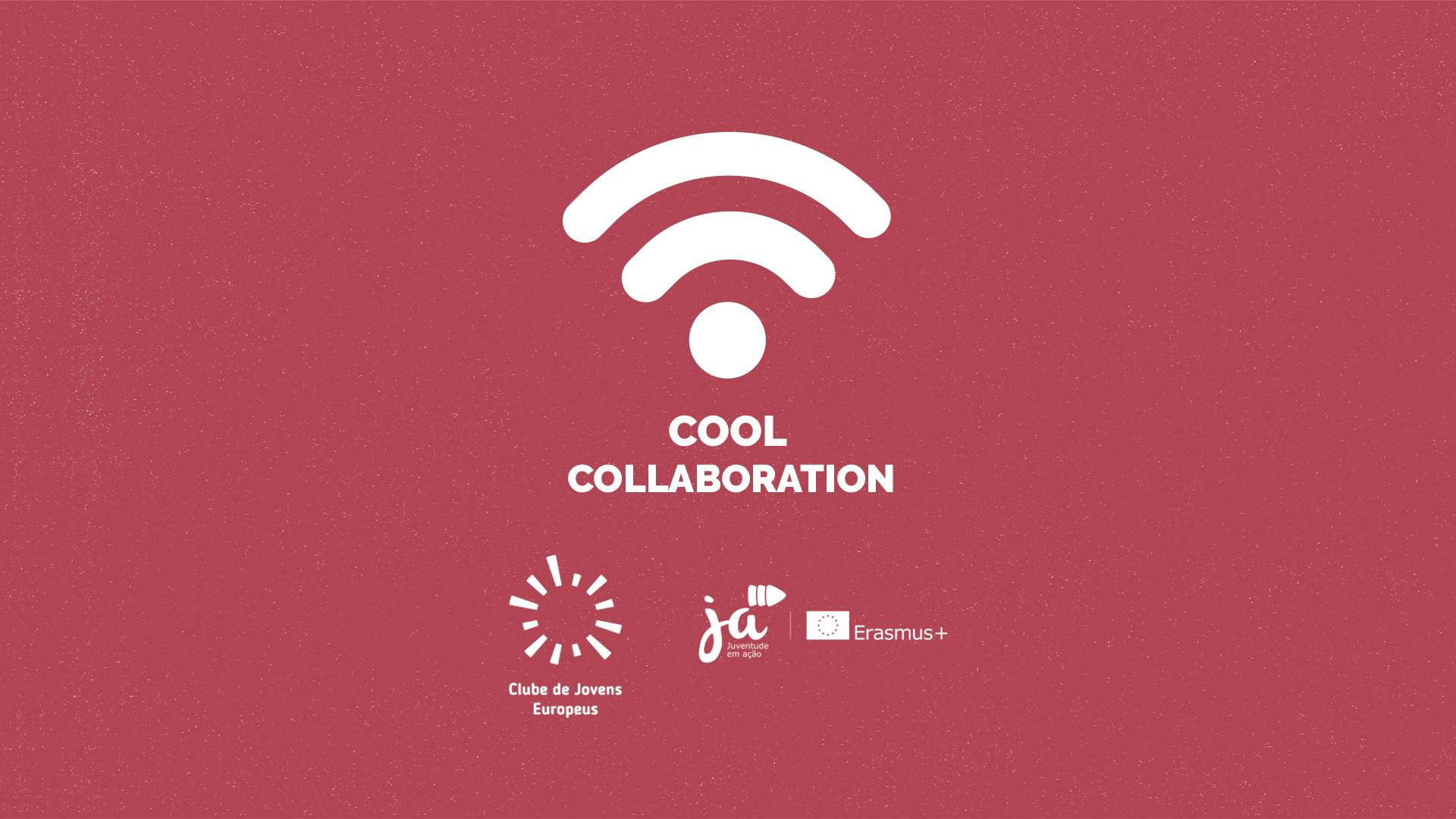 THE PROJECT
In current time NGOs and youth work face more challenges than ever – partnerships and teamwork are spread throughout the whole Europe and further, main communication with partners is online through collaborative tools, with young people through social media. Common project management practices are not enough for efficient work (especially at international level), youth workers have low level of competences to use online collaborative tools, adapt communication means and message to target groups which would make significant process and quality in implementing Erasmus+ projects.
The goal of our project was to increase project management, online collaboration and communication competences of youth workers and young volunteers in 4 NGOs as key skill set leading to significant progress in implementing Erasmus+ projects.
"Cool Collaboration" is a project of exchange of good practices under Key Action 2 of Erasmus+ Programme. It is funded by the Portuguese National Agency – Erasmus+ Juventude em Ação.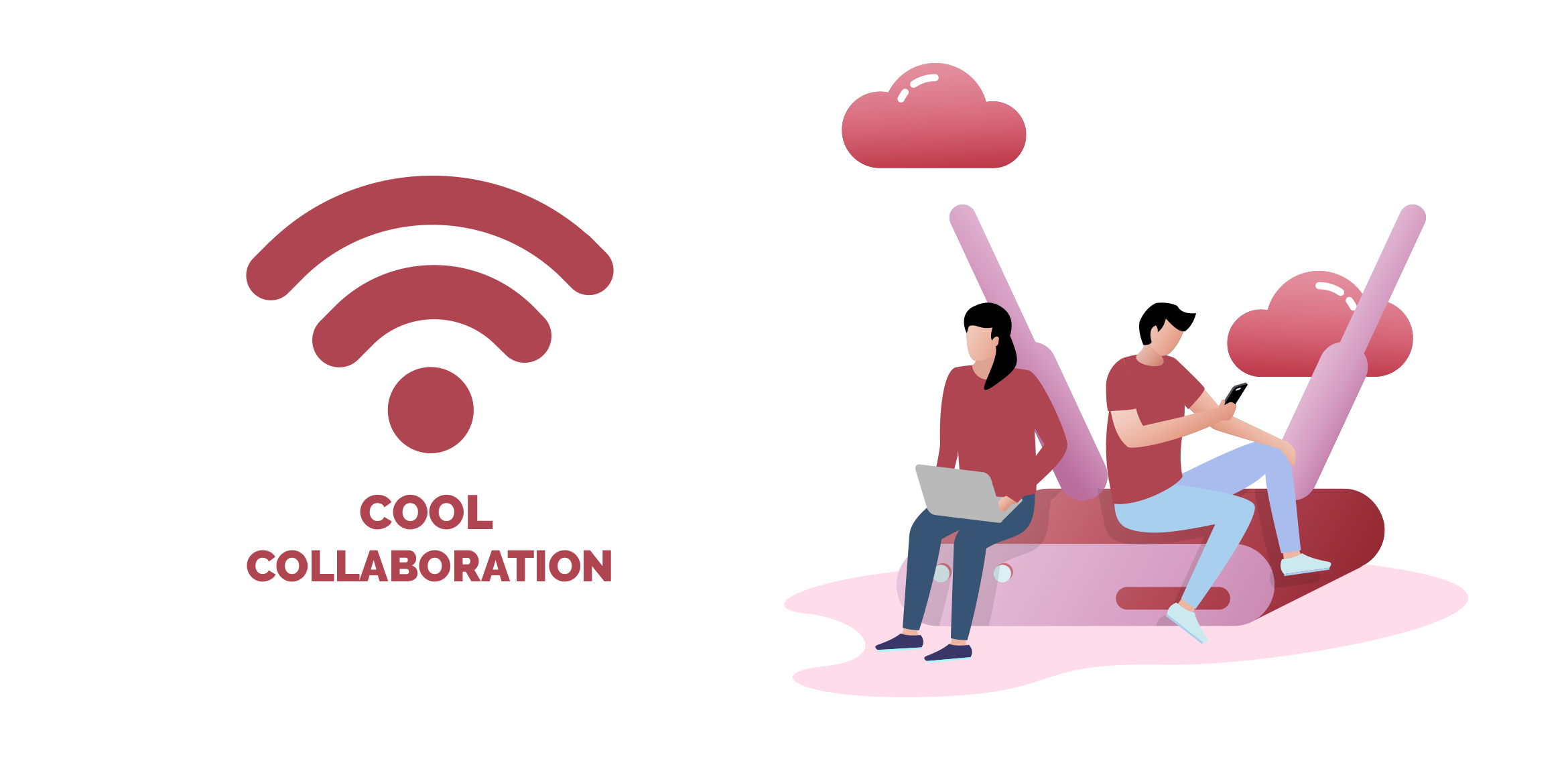 OBJECTIVES
To increase quality of projects unfolded by NGOs by familiarizing youth workers and young volunteers with project management basics and strategies in international context.

To increase efficiency of NGOs by implementing new online collaborative tools into their current workflow as well as create a common approach to set working procedures, quality assurance and management.

To increase communication competences of youth workers and young volunteers in 4 NGOs adapted to digital context and different target groups (young people and international partners).
IMPACT
Impact will be felt and given through increased competences of youth workers and volunteers, more activities and projects unfolded at local level as a result of international cooperation, increased efficiency and quality of youth work. NGOs will increase their visibility and reliability thanks to more projects and bigger scale projects they are able to implement thanks to this project and its activities.
More young people will be involved in NGOs activities as well. By taking part in this project and follow-up activities of each training, they will increase digital competences, project management and communication at international level which will motivate and empower them to be more active and involved in communities life and NGOs activities, create new initiatives, develop ideas for new projects on matters that are most relevant for them.
PARTNERS
Collaboration was formed by 4 partners from PT, HU, SK and CZ who face similar problems and needs.
ACTIVITIES
Our project counts with two short-term joint staff training events taking place in Slovakia and Portugal. Besides these training activities, there will be 3 transnational meetings in Slovakia, Portugal and Hungary.
Due to COVID-19 pandemic the schedule has been changed considerably and being one of the focuses of the project to develop competences in Online collaborative tools, new activities emerged beyond the ones planned, namely a series of online sessions organized by our volunteers and live streamed on Facebook. Scroll down to find out more!
#STAYATHOME SESSIONS
During the month of May youth workers and volunteers organized a series of 7 online sessions, putting in practice some of the competences in online collaborative tools. Participants worked together using Office 365 environment, namely with Teams and One Drive and Sharepoint synchronized systems for document sharing and collaboration. Additionally we had the chance to experiment with live streaming technology, namely open-license software like "OBS Studio". All episodes are available on Facebook and Youtube.
During the months of November and December we organized one more series of online activities, this time a Webinar Series. Led by youth worker and project coordinator Viktor Švec, the focus was on several essential aspects for an effective and efficient project management. The webinars are a valuable tool for newcomers to our organizations and also to other organizations as they give an overview of the sytems we are implementing in our youth work.
The Webinars were organized using Microsoft Teams, using the Live Event feature and are available in full on our Youtube and below.